Hey everyone!!
Our next wellness event this Saturday! And we absolutely can't wait to show you what we've planned for those attending!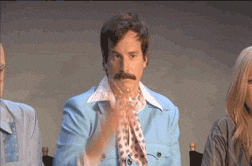 If you're not able to join us this weekend, no worries, we got your back!
Below is a few of our favorite ways to reset, so you can be with us in spirit :)
Meditation:
We can't stress the importance of this enough! Meditation has been a powerful tool in my life (when I'm being good and in a routine). A legit game changer, it helps reduce stress, create a clear mind, and put me at ease when I need it most. I can't rave about its benefits enough, thats another reason why it has been an essential part of of our retreats!
Reading:
Whens the last time you read a good book? I don't think there is anything like sitting back with some good tea, in a nice environment, with a good book. It allows you to get lost in a good story, learn something new, and just get out of your own head for a bit.
Movement:
There is no wrong way to move and an assortment of ways to move, so whatever you do just move! Whether that be yoga, crossfit, running, weightlifting, or doing any kind of sport you enjoy. Get out there and get lost in what you do. We always feel better afterwards and we never regret breaking a sweat.
Journaling/Goal Setting:
Have you ever just sit in a coffee shop with a notebook and wrote down everything that comes to mind? or wrote about all that wild things you'd like to do this year, or even in your lifetime? Trust me its an amazing feeling and provides some great perspective.
We want to know how you reset.
Please email us with your favorite ways to reset!
Hope to see you Saturday!